The law firm of Bingham, Hurst & Apodaca is unique in the services that it provides to employers throughout New Mexico in that representation of all aspects of labor and employment law and construction law are combined in one firm.  The firm's principal, Wayne Bingham has special expertise in the areas of management, labor law and labor relations and construction claims law representing general contractors, sub-contractors, suppliers and sureties.  The firm is designated an AV-preeminent law firm by Martindale-Hubbell.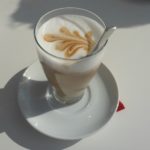 Wayne Bingham, (Georgetown Law) began his career with National Labor Relations Board practice representing management.  That practice has expanded to include representation of companies before all federal and state administrative agencies regulating all aspects of labor relations, including discrimination and OSHA and MSHA defense.  Mr. Bingham also represents members of the construction industry in construction claims cases.
Mr. Bingham has served on New Mexico's Public Employee Labor Relations Board and has chaired New Mexico's Labor and Industrial Commission dealing with New Mexico's Little Davis Bacon Act and has chaired the Board of Regents of New Mexico Highlands University in Las Vegas, New Mexico.
He is a recipient of New Mexico's Distinguished Public Service Award given by the governor.